our team



Studio M by Michael Farmer Photography is our photography studio for established wedding, event, and portrait photographers. Studio M photographers are cultivated by our top professionals, so that our photo styles blend seamlessly together. With Studio M, we guarantee our same great quality and products, but at a more affordable price tag. Studio M photographers curate their shoots with an acute attention to detail, a friendly demeanor, and an extremely artistic eye. Read more about our team!




MICHAEL FARMER
MASTER PHOTOGRAPHER

Michael is an award-winning photographer and videographer. After 10 years of working in the industry, Michael co-founded his own business, Michael Farmer Photography, with his wife Marni in 2007. He specializes in weddings, events, and portraits with a photojournalistic style. His work has been published numerous times and won many awards. Click here to read more about Michael.




MARNI FARMER
LEAD PHOTOGRAPHER, WEDDING PLANNER/COORDINATOR, DESIGNER
View portfolio

Marni specializes in weddings, events, and portraits for Studio M. She loves shooting outdoors and capturing special moments filled with love. Marni is the lead designer for Michael Farmer Photography's albums, save-the-date cards, and more. In addition, she is the owner and operator of So Smitten Special Events, a wedding and event planning company.





CHELSEY COLEMAN
LEAD PHOTOGRAPHER, LEAD VIDEOGRAPHER
View portfolio

Chelsey is a lead photographer with Studio M and has been shooting with Michael Farmer Photography since 2010. She specializes in weddings as well as portraits for high school seniors, families, and babies. In addition, Chelsey is a lead videographer for Michael Farmer Photography. She graduated from California State University, Long Beach with a BFA in Art with a focus on Photography.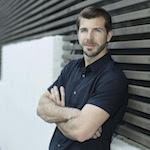 BRIAN FERRARI
LEAD PHOTOGRAPHER, ASSOCIATE VIDEOGRAPHER
View portfolio

Brian has been behind a camera since he was 12 years old. However, it wasn't until 2010 that he picked up his first DSLR and began professionally shooting fashion and events, which eventually brought him to LA. It was here that he developed his core concentrations of weddings and architectural photography. Having spent time in both industries, he brings with him an epic wide-lens approach to shooting weddings.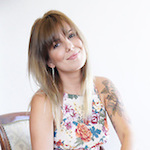 KRISTEN JOSEPH
LEAD PHOTOGRAPHER
View portfolio

Kristen is a creative soul living in a human body. She skips through life, capturing life's most cherishing and beautiful moments with the click of a shutter. Kristen has been practicing photography since 2008. A world traveler and lover of all things beautiful, Kristen has traveled to such amazing places as Canada and Belize to photograph weddings, fashion, portraits, and the in-between. As a mother of a beautiful little boy, Kristen has the best and most desirable test subject there can be. Kristen specializes in weddings and portraiture.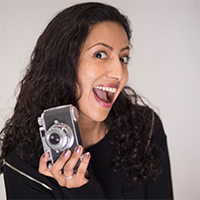 GRIS GARCIA
LEAD PHOTOGRAPHER

Gris is a lead photographer with Studio M, and has been shooting with Michael Farmer Photography since 2018. Ever since she was a little girl, Gris could be found with a camera in her hand. In 2015, she quit her corporate job to pursue her passion. Gris now specializes in weddings as well as portrait, lifestyle, and boudoir photography. She loves capturing real moments with real people just being themselves in a photo-documentary style.





AARON PROCTOR
LEAD VIDEOGRAPHER

Aaron Proctor is a creative cinematographer and commercial director, with experience on over 200 projects shot and screened around the world since 1999. From short-form spots to feature-length documentaries, Aaron's award-winning work adopts multiple formats and versatile styles, working with the client's needs and the production's opportunities, bringing an original point of view each time. His work has been seen at the Tribeca Int'l Film Festival, the San Francisco Museum of Modern Art Film Festival, and the San Francisco International Film Festival.




gallery

testimonials

contact studio m